Regular price
$323.00 USD
Regular price
Sale price
$323.00 USD
Unit price
per
Sale
Sold out
The 360° Septum Piercing with Movable Chain and Screw Clasp**

Design:

This septum piercing is characterized by its screw clasp and a freely movable chain.

Construction:

The special feature of this septum piercing lies in the movable chain on both sides. Thanks to this design, the chain can rotate freely, allowing it to always align optimally and hang gracefully.

Materials Used:

The 360° septum piercing is crafted from 18-karat gold (750/000), as shown in the rose gold tone in the photos. We are also pleased to offer variations in 18-karat yellow gold and 18-karat white gold. For more information, please contact us.

Measurements of the Piercing:

The piercing bar is available in thicknesses of 1.2 mm or 1.6 mm. To calculate the optimal length of the chain, we will need the exact length of your septum piercing. Based on this length, the appropriate chain length will be determined.

Please note that the 360° septum piercing is not only an aesthetically pleasing piece of jewelry but also stands out with its innovative design that allows the chain to rotate freely. This gives the piercing a distinctive and dynamic aesthetic.

View full details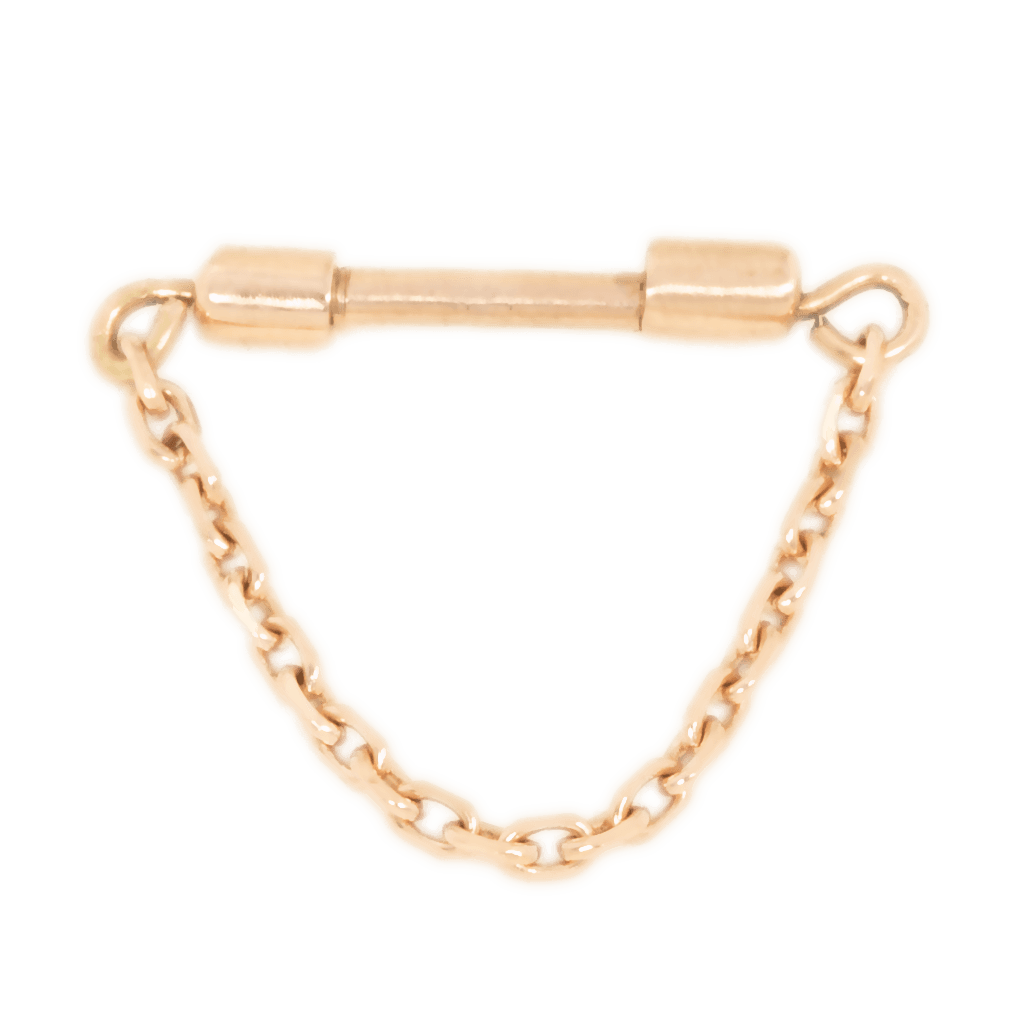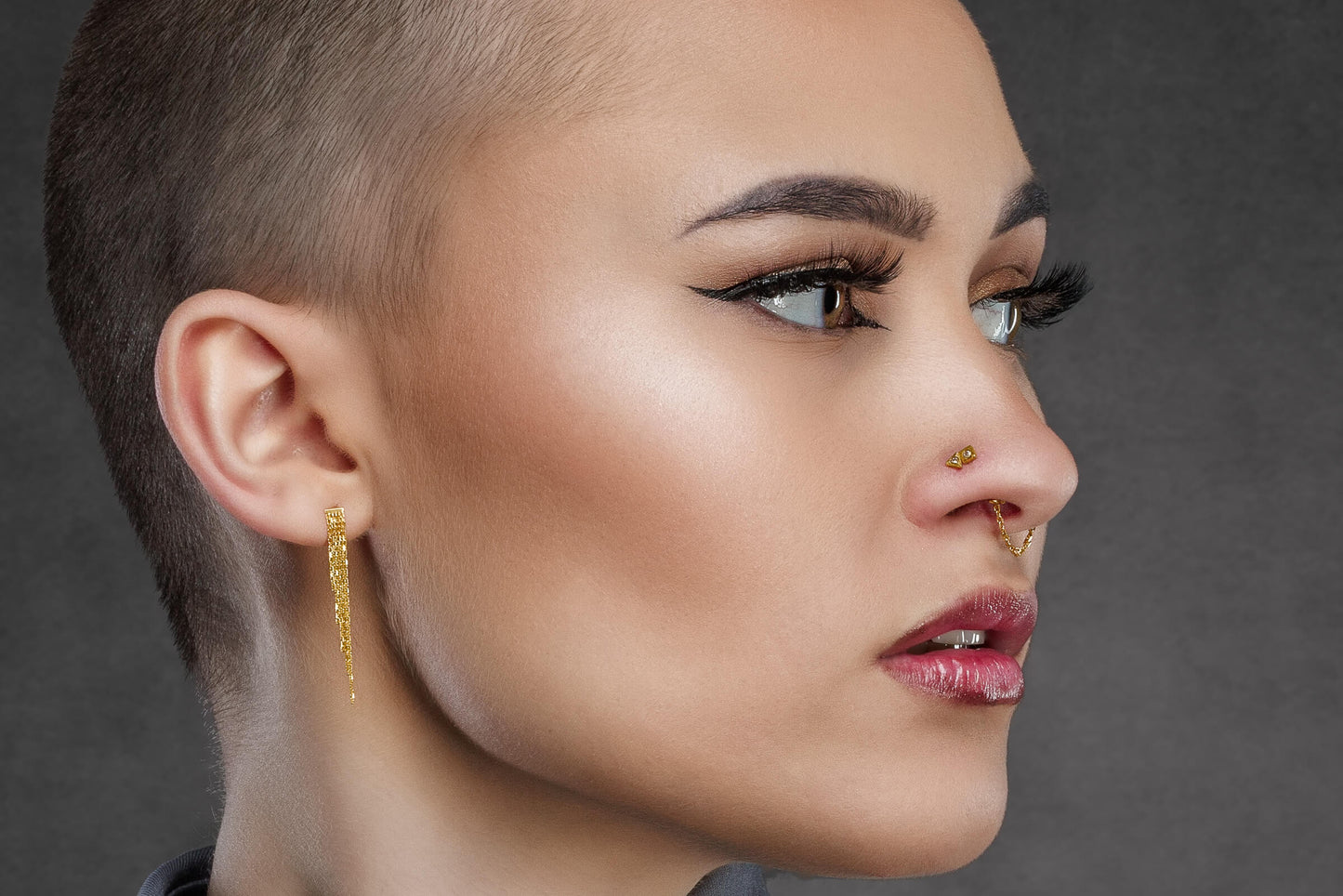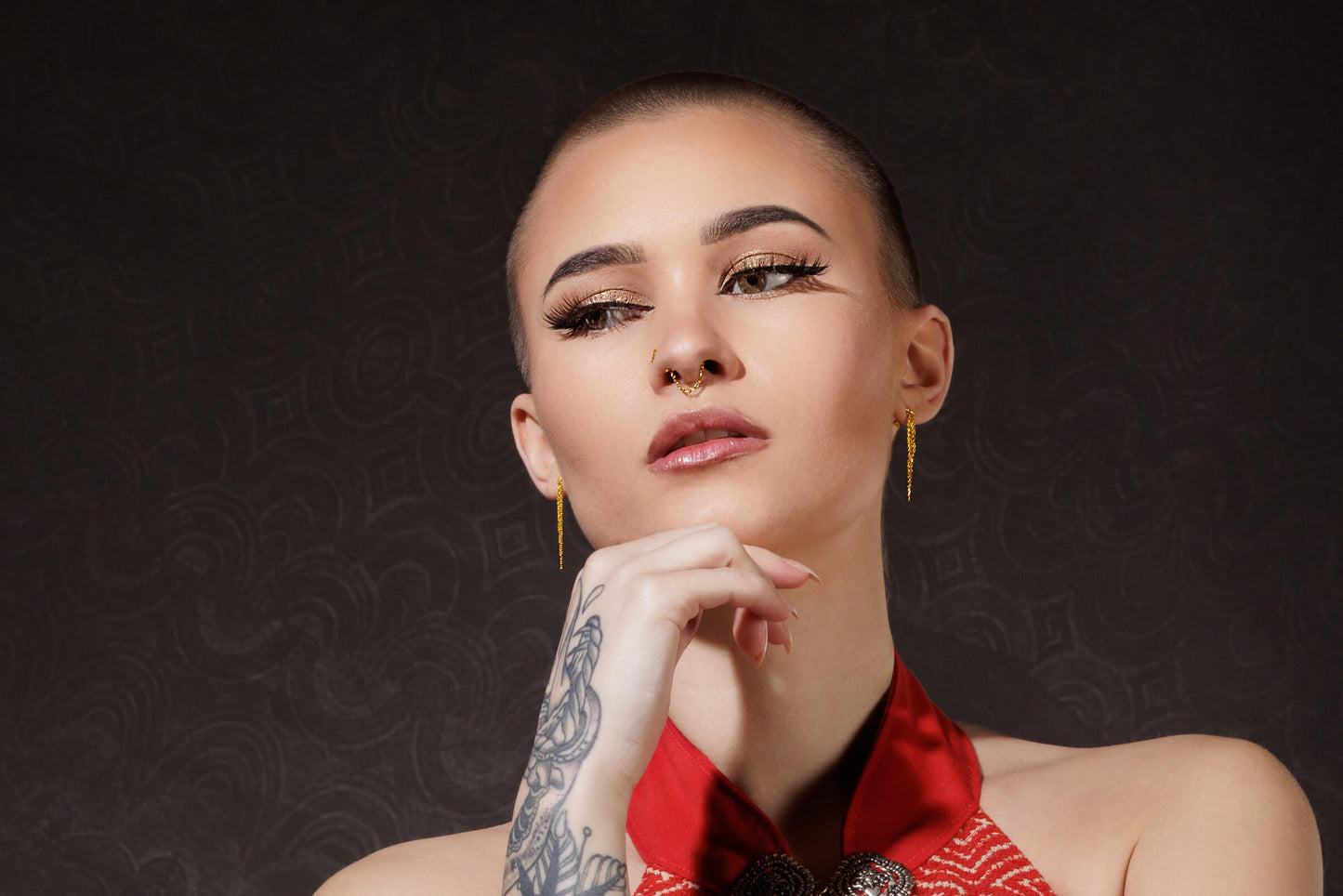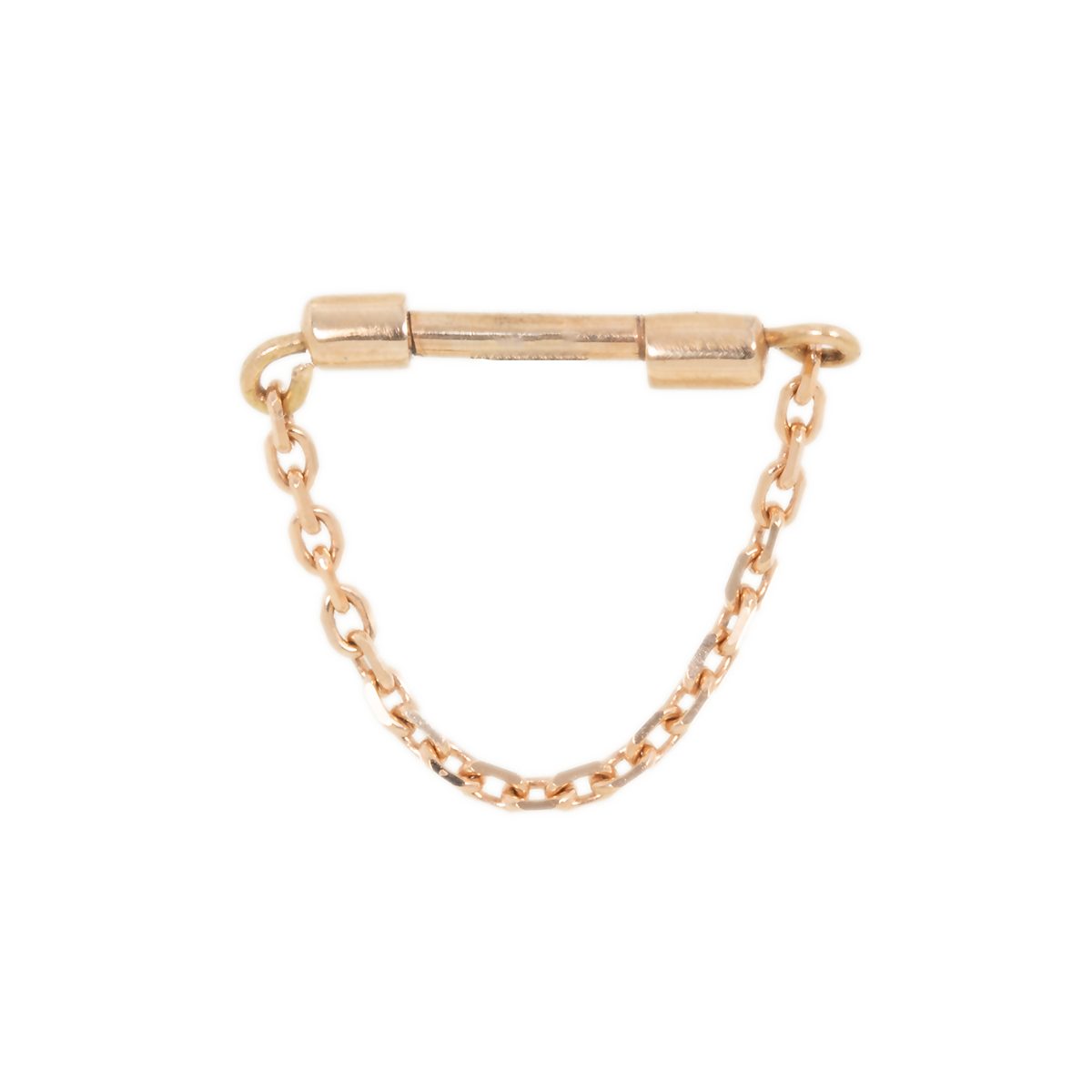 Sie haben Ihr Wunsch-Schmuckstück im Kopf? Oder Sie wollen ein Detail geändert haben?
Kein Problem - sprechen Sie mit uns. Wir realisieren regelmäßig -auch gerne ausgefallene - Ideen rund ums Thema Piercing & Schmuck! Bitte kontaktieren Sie uns - wir rufen zurück! Auch unter der Telefon-Nummer +49 8682 7693 erreichen Sie uns persönlich!