Regular price
$665.00 USD
Regular price
Sale price
$665.00 USD
Unit price
per
Sale
Sold out
Nipple surround
The nipple surround consists of a ring that encircles the nipple. We manufacture the entire piece of jewellery in gold 750/000 (18 carat). You can order the nipple surround with or without a dumbbell.
The nipple surround beautifully accentuates the nipple and is a discret but very stylish breast jewellery. This beautiful piece of jewellery from our goldsmiths makes the nipple stand out very easily. This piece of jewellery can be worn by both men and women.
Making of the jewellery
We forge the nipple surround from 750/000 gold. The golden ring is to enclose the nipple beautifully and the holders for the dumbbells are soldered to it.
We offer the jewellery in different diameters. We always start with the inner diameter. Here in the shop you can choose between 9 mm, 11 mm, 13 mm, 15 mm and 17 mm. The material thickness is 1.6 mm. For any other measurment, please contact us and we will send you an offer.
Variations of the jewellery:

Variant without barbell:

You buy the nipple surround without the piercing dumbbell, i.e. without the piercing rod and the two piercing balls.

Variant with barbell:

The balls of the piercing dumbbell have a diameter of 4 mm. Both balls have a screw thread. The bar thickness of the piercing dumbbell is 1.6 mm. If you prefer a different ball size or a different bar thickness, please send us an enquiry. We adjust the length of the dumbbell exactly to the nipple border. The piercing dumbbell is also made of 750/000 gold.
Materials

We manufacture the nipple border in gold 750, where you can choose between the colours yellow gold, white gold and red gold.

Specifications of this piercing:
Design: The nipple border is made of a ring around the nipple with a holder for the piercing dumbbell.
Inner diameter: 9mm; 11 mm; 13 mm; 15 mm and 17 mm
Bar thickness 1,6 mm
Bar length is exactly adapted to the diameter of the nipple border.
Balls 2 pieces diameter 4 mm; both with screw thread

without piercing dumbbell
Material: Gold 750/000(yellow gold, white gold and red gold)
View full details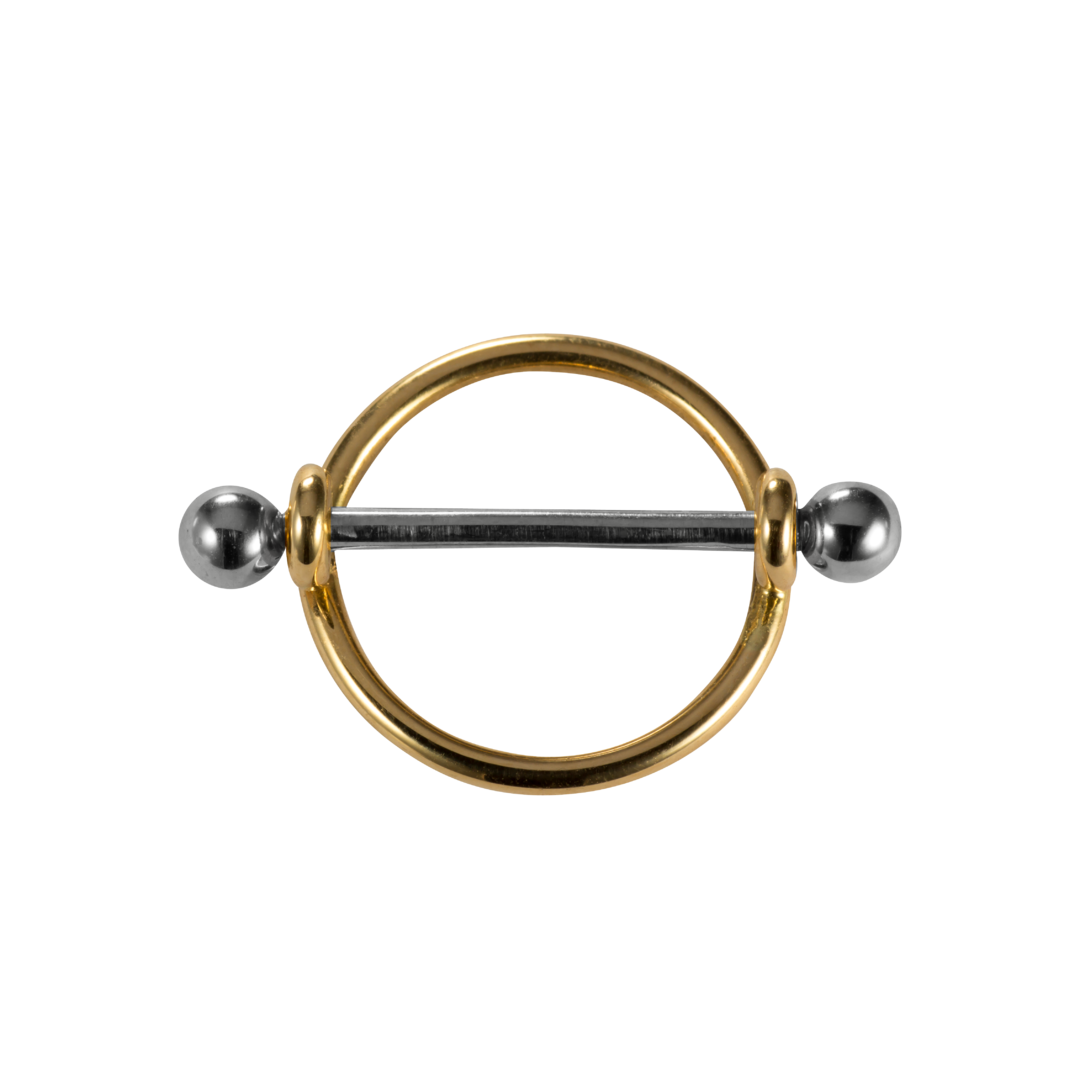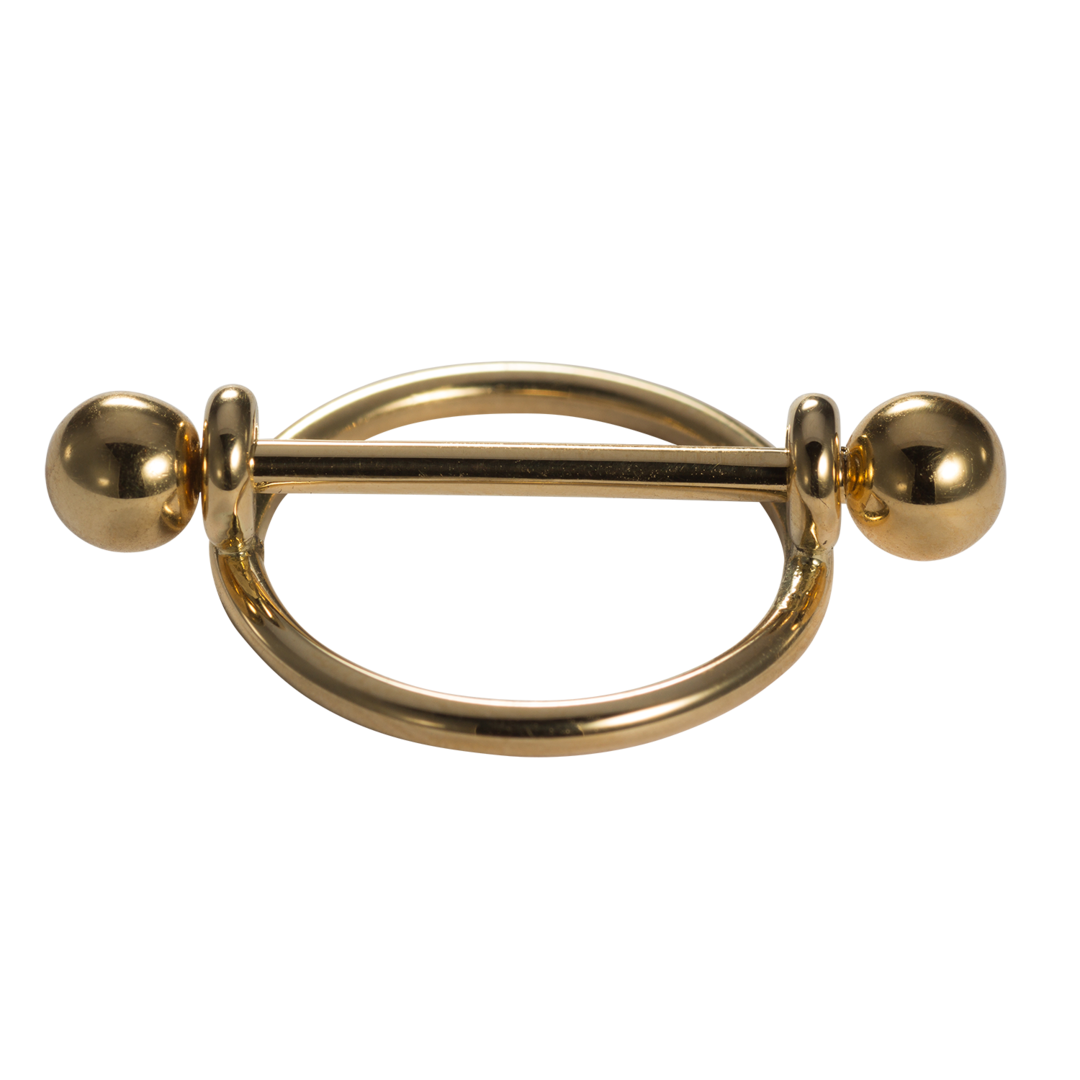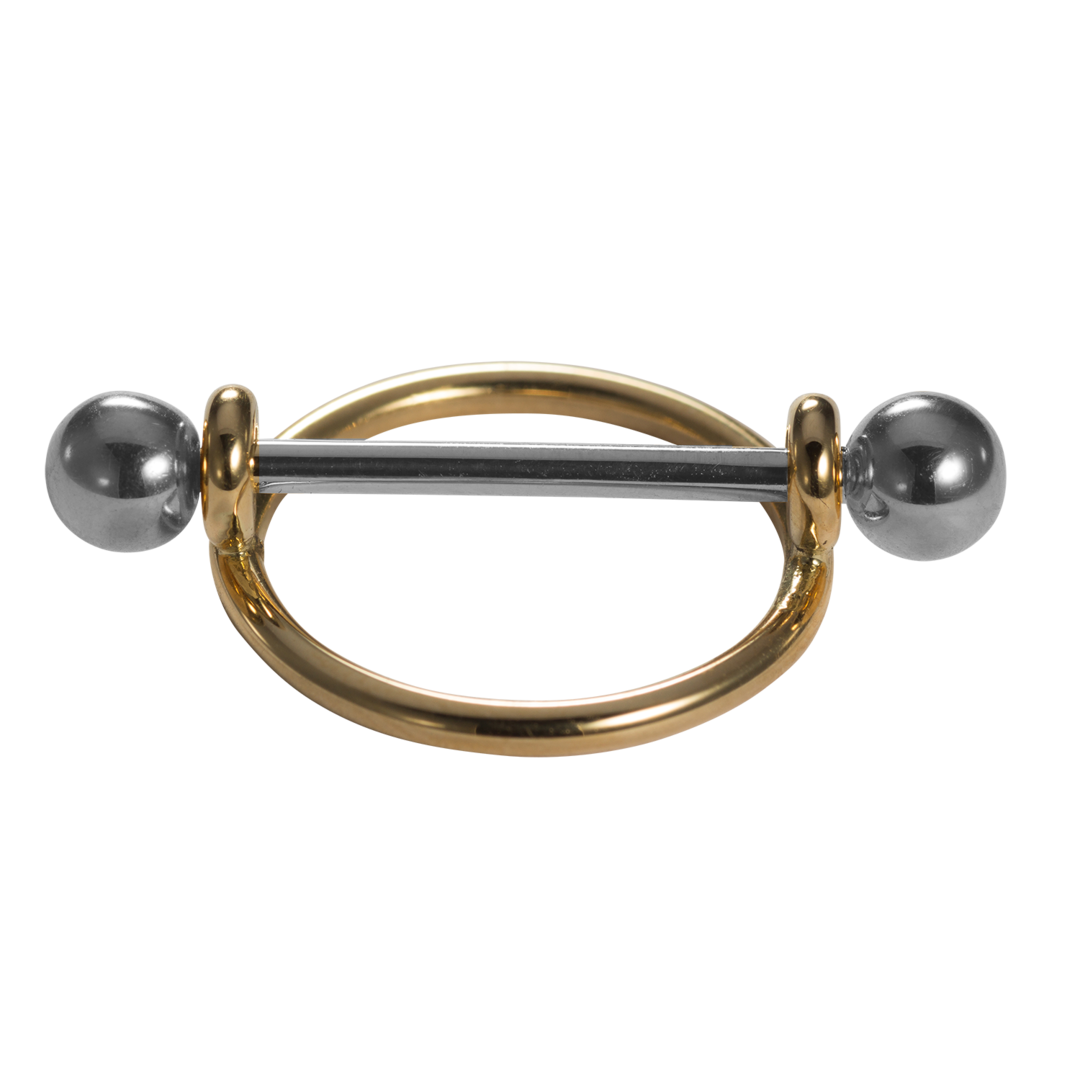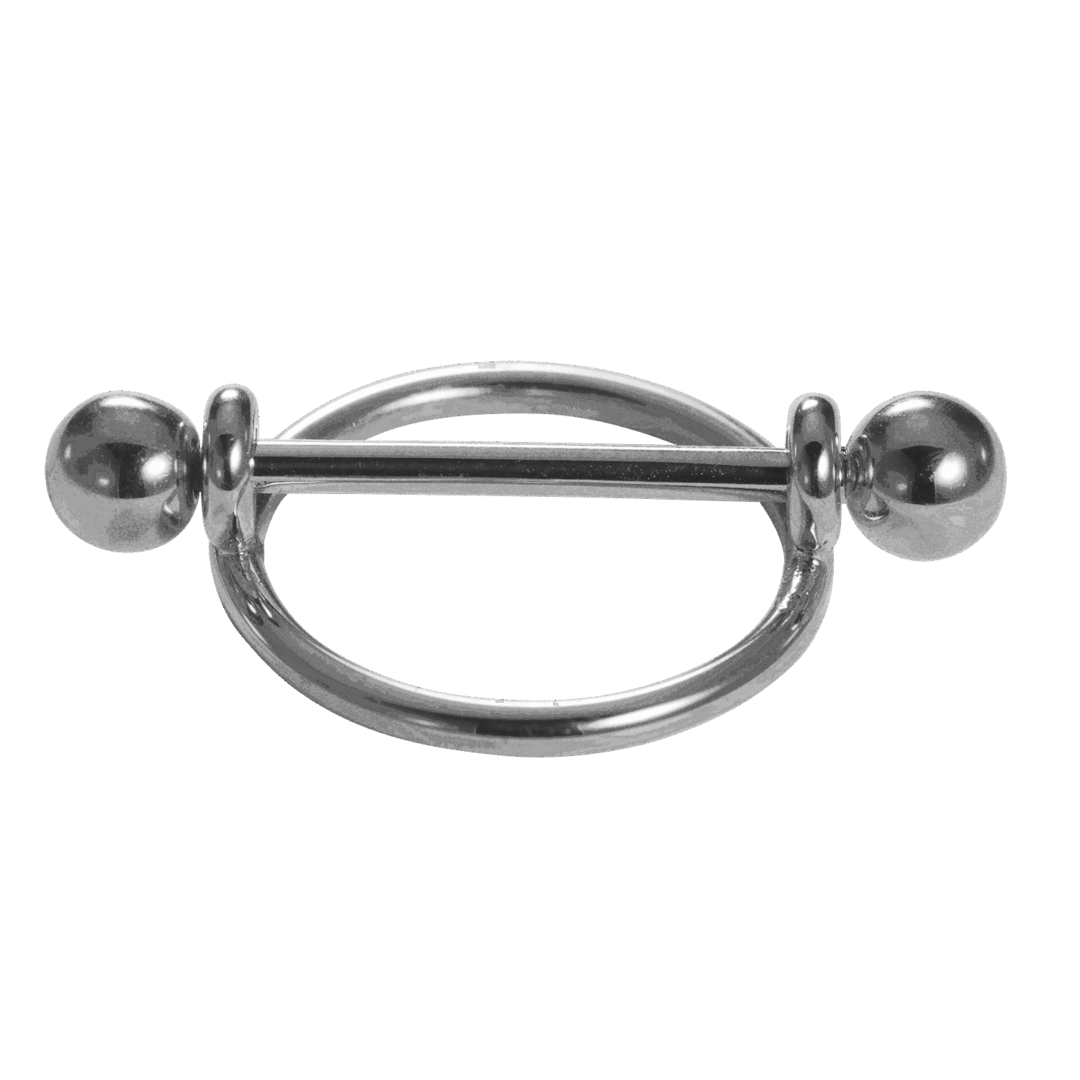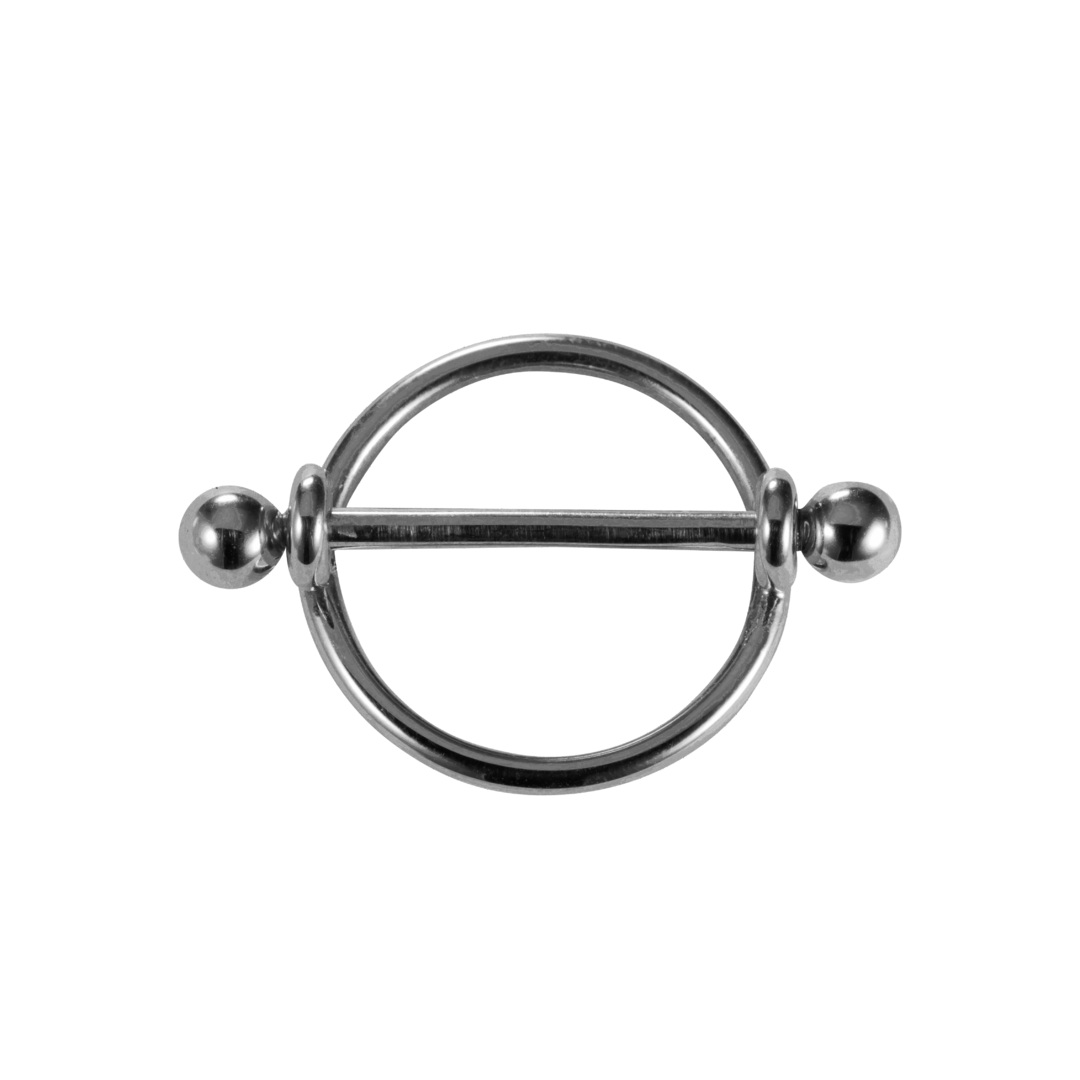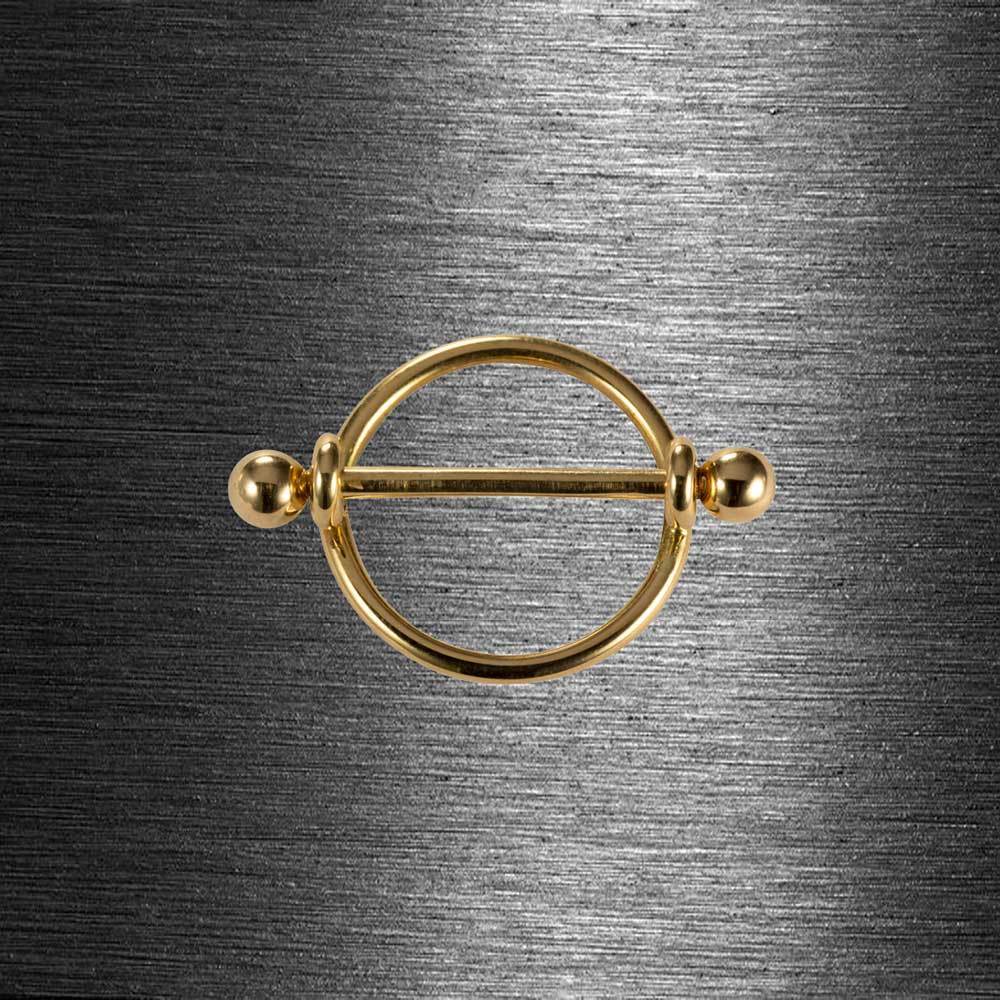 Sie haben Ihr Wunsch-Schmuckstück im Kopf? Oder Sie wollen ein Detail geändert haben?
Kein Problem - sprechen Sie mit uns. Wir realisieren regelmäßig -auch gerne ausgefallene - Ideen rund ums Thema Piercing & Schmuck! Bitte kontaktieren Sie uns - wir rufen zurück! Auch unter der Telefon-Nummer +49 8682 7693 erreichen Sie uns persönlich!