Regular price
$562.00 USD
Regular price
Sale price
$562.00 USD
Unit price
per
Sale
Sold out
Piercing Banana with Yellow Sapphire

This Piercing Banana featuring a stunning yellow sapphire is crafted in 18-karat Yellow Gold (750/000). You have the option to purchase the piercing with or without a threaded ball on the opposite end.

Design of the Piercing Banana:

The yellow sapphire is meticulously set in a classic closed setting by hand.
A Piercing Banana is a curved stud (piercing barbell). On one side, there's the set yellow sapphire, and on the other side, there's a thread for screwing in the counter ball. The length of the piercing bar is customized according to your preferences. The thread is a 1.6mm metric thread.
If you choose the version with the piercing ball, it will have a diameter of 4mm. We're more than happy to provide you with a piercing ball of 5mm or 6mm diameter as well – simply send us an inquiry.

Materials Used in this Piercing Banana:

The jewelry piece is crafted from 18-karat Yellow Gold (750/000).

The processed gemstone is a treated yellow sapphire. The sapphire belongs to the corundum group, which also includes rubies. This exquisite yellow sapphire impresses with its unique yellow color and purity.

Usage of the Piercing Banana:

This Piercing Banana can be worn as a Belly Button Piercing, as well as on certain Intimate Piercings such as the Vertical Clitoral Hood Piercing or Christina Piercing. Additionally, Piercing Bananas are suitable for some ear piercings.

We can also create a Piercing Banana with a smaller yellow sapphire and a bar thickness of 1.2mm for an Eyebrow Piercing – please send us an inquiry for this option.

Specifications of this Piercing:

Material: 18-karat Yellow Gold (750/000)
Gemstone: Treated yellow sapphire, faceted round cut
Type: Piercing Banana
Bar Thickness: 1.6mm (customizable upon request)
Bar Length: Customized to your preference
If you choose the version with a piercing ball, it will feature a 4mm ball made of 18-karat Yellow Gold (750/000).
View full details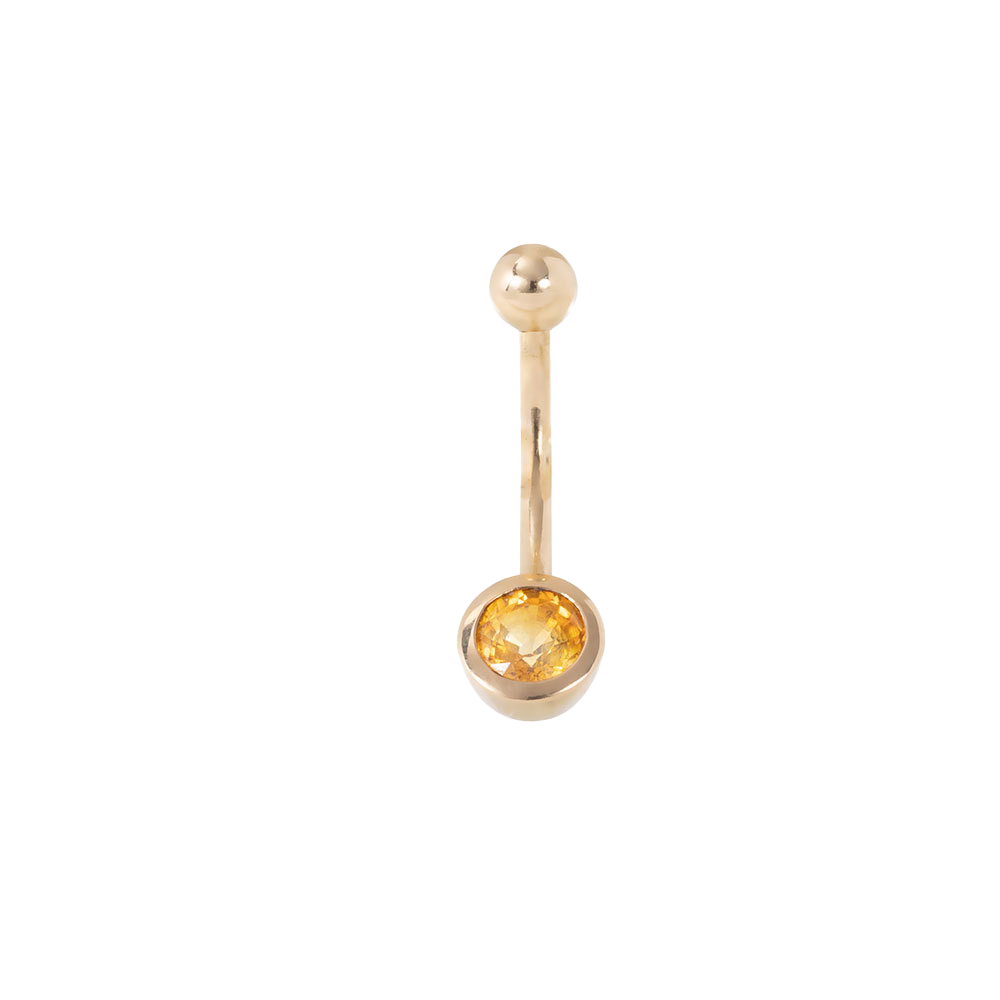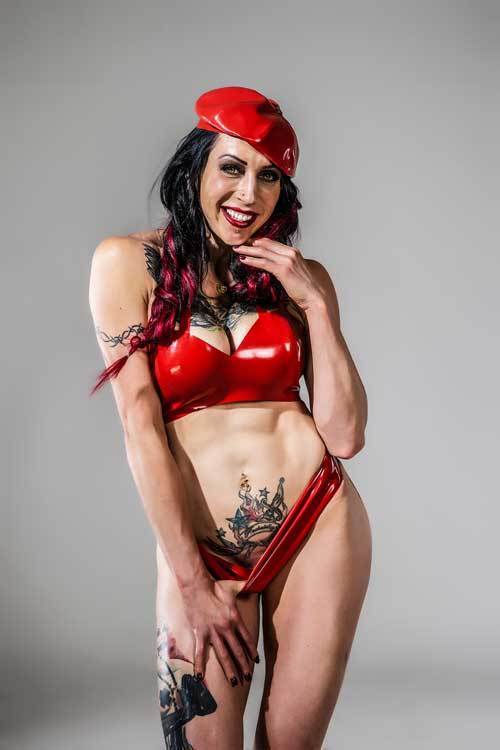 Sie haben Ihr Wunsch-Schmuckstück im Kopf? Oder Sie wollen ein Detail geändert haben?
Kein Problem - sprechen Sie mit uns. Wir realisieren regelmäßig -auch gerne ausgefallene - Ideen rund ums Thema Piercing & Schmuck! Bitte kontaktieren Sie uns - wir rufen zurück! Auch unter der Telefon-Nummer +49 8682 7693 erreichen Sie uns persönlich!